Put an End to the Repairs. Replace Your Air Conditioning
Is your home air conditioning system constantly on the fritz?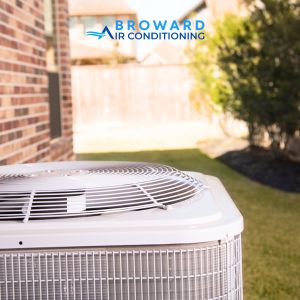 Enable indoor comfort and maximize energy efficiency with a new, reliable air conditioning system.
When the temperatures outside are on the rise, ensure your home is an escape from the heat with air conditioning replacement services from Broward Air Conditioning. A broken air conditioning unit can be stressful and expensive. With help from our experienced experts, you can turn your living space into a cool oasis.
Do You Need AC Replacement for Your Home?
Is your air conditioning system struggling to keep up with the Florida heat? It might be time for an AC replacement! Here are the top signs indicating it's time to consider upgrading your cooling system with Air Conditioning Repair in Broward County:
Frequent and Costly Repairs
Inconsistent or Uneven Cooling
Consistently Rising Energy Bills
AC System that's 10+ Years Old
Loud or Noisy Operation
Decrease in Indoor Air Quality
Older AC Technology
Unusual or Foul Odors
Leaks Around Your Condenser
Don't ignore the signs; invest in long-term home comfort and lower energy bills with expert AC replacement from the trusted professionals at Broward Air Conditioning.
Benefits of Home Air Conditioning Replacement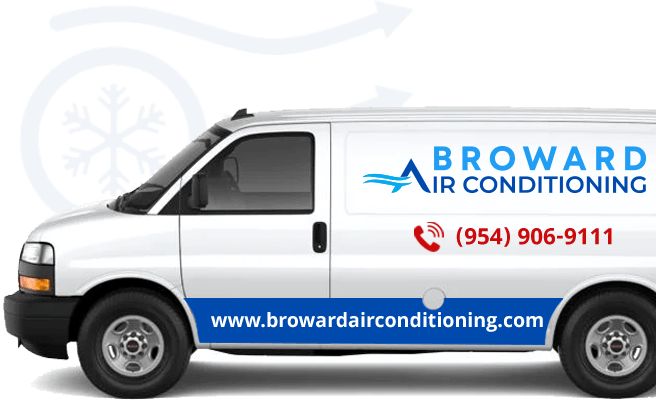 In the year-round heat of South Florida, there are better options than living without air conditioning at home. Replacing your air conditioning system enables long-term comfort and peace of mind in a cool, healthy home all year long.
Improve Energy Efficiency: Upgrading to a newer and more efficient unit reduces energy consumption, leading to lower utility bills and cost savings over time.
Better Cooling Performance: Cool your indoor space faster and more efficiently with brand-new mechanisms that provide powerful performance to ensure a comfortable living environment.
Easier Climate Control: Healthier and more modern AC systems leverage advanced features and work optimally for better temperature control, minimizing constant fluctuations.
Minimize Maintenance & Repairs: Avoid the recurring cost of frequent repairs and maintenance of aging air conditioning equipment by replacing it with a new system.
Peace of Mind: Knowing you have a reliable and efficient air conditioning system provides peace of mind, especially during extreme weather conditions. You can trust that your home will remain comfortable and cool regardless of external temperatures.
Why Choose Broward Air Conditioning?
Leave tedious AC breakdowns in the past with AC replacement in Broward County services that keep you and your home cool,
Experience: We have decades of experience that puts us ahead of the game. We'll get the job done with certified and trained technicians in no time.
Workmanship: We have the skills and training to expertly install your new air conditioning system effectively for results you can rely on throughout the year.
Fast Response: When your AC is in need of help, our experienced technicians will be there in no time.
High-Quality Parts: We use the best replacement parts available to ensure your new AC replacement will stand the test of time.
Customer Service: What matters most is you - our customers. We always put quality, integrity, and professionalism at the forefront of everything we do.