Prevent AC System Breakdowns with Replacement Services in Broward County
Keep your business running smoothly with a high-quality, reliable air conditioning system.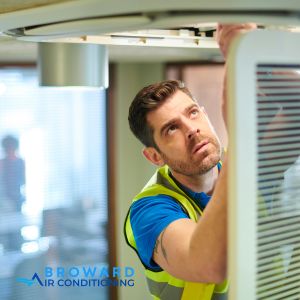 Whether you run an office, warehouse, manufacturing plant, retail store, medical building, or any other type of commercial facility, indoor climate and air quality can directly impact your operation.
Realize the ROI of Commercial AC Replacement in Broward County
Excess humidity and heat indoors can quickly cause irritability, illness, and lethargy to those exposed for even short bouts of time, resulting in reduced productivity among employees and fewer purchases or visits from customers.
On hot and stormy days that frequent South Florida, keep your customers and employees comfortable and your business profitable with a high-performing, reliable air conditioning system.
Is It Time to Replace Your Air Conditioner?
If your AC system breaks down often or isn't cooling efficiently, it can cost you in terms of productivity, utilities, and sales.
Have You Been Struggling With?
Tired & Lethargic Employees
Stuffy Air or Poor Indoor Air Quality
Frequent Air Conditioning Breakdowns
Increase Calls to AC Repair & Maintenance Services
Sudden or Continuous Uptick in Utility Costs
An Old or Aging AC Unit
Schedule Expert AC Replacement for Your Business with Broward Air Conditioning.
The Benefits of Replacing Your Air Conditioning System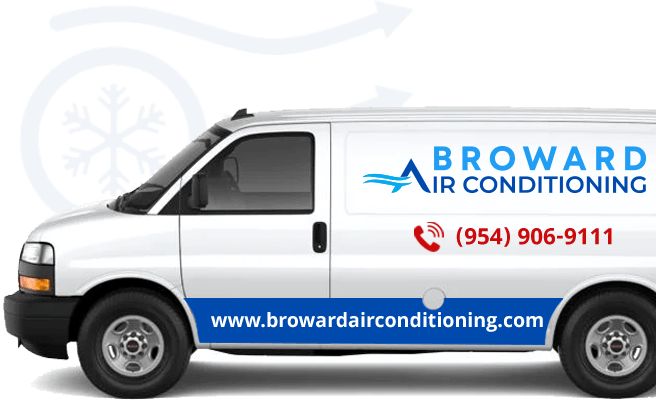 The average person spends nearly 30% of their week at work or in a commercial facility, making it a pleasant experience with air conditioning you can rely on.
Optimized Cooling Performance: Elevate your workplace comfort with our state-of-the-art cooling mechanisms, engineered for superior performance, ensuring your employees and customers enjoy a refreshingly cool environment.
Fine-tuned Climate Control: New AC systems offer advanced features for precise temperature regulation, eliminating bothersome fluctuations, and providing an ideal indoor climate to boost productivity and customer satisfaction.
Eliminate Maintenance Hassles: Bid farewell to the burden of constant repairs and maintenance expenses that come with aging air conditioning systems. Our new and reliable units minimize downtime and maximize operational efficiency.
Confidence in Any Weather: No matter how extreme the weather conditions may be, trust in our dependable and efficient air conditioning systems to keep your business cool and inviting, creating a positive impression and fostering loyalty among clients and employees alike.
Improve Employee Morale: Keep your team's spirits high and boost their enthusiasm for work by providing a healthy, fresh environment free of harmful heat and humidity levels. Energy-efficient commercial air conditioning replacement enables a comfortable atmosphere and fosters a productive workplace, leading to happier and more motivated employees.
Make the Change and Upgrade Your AC System with Broward Air Conditioning.